7 Applications of Neodymium Magnets
Neodymium magnet is one type of rare-earth magnet that can be seen in many daily goods including headsets, voice coil motor, guitars, speakers, Halbach array, cordless tools, and even hybrid vehicles.
1. Magnetic pull bait plate
Fishing is so popular. There are special fishing TV stations introducing different fishing contests, fishing tips, and fishing tackle. I am sure it's one of the best-loved hobbies all over the world. Have you ever heard of a magnetic pull bait plate? It's a fishing tool to adsorb fishhooks for easy bait.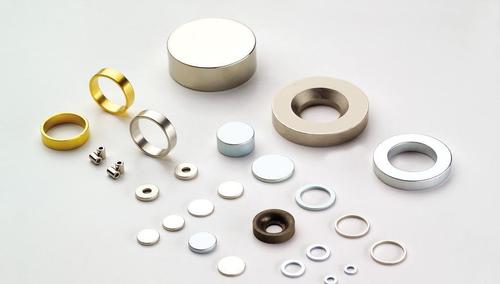 2. Magnetic scrubber
Permanent magnets are widely used in aquarium cleaners because you don't have to empty the tank or touch water anymore. This also applies to narrow shapes vast or glass doors/windows.
3. Magnetic gun mount
As all guns have something in common – metal, permanent magnets are ideal for building the gun mount. Use cheap big block ceramic magnets to build a gun mount, instead of small super-strong neodymium magnets or you can find free neodymium magnets in an abandoned computer hard drive.
4. Magnetic beer buff opener
Small beer bottle caps are everywhere when you have fun with friends? Easy in assembly, magnetic bottle openers can hold dozens of or even hundreds of caps at a time.
5. Magnetic screen door
When summer comes, how to keep annoying mosquito or bug out is a big problem for many families, especially for those family that has a baby. The magnetic mesh hands-free screen door curtains are the perfect solution to this problem; they are environmental protection without the use of pesticides and allow fresh air in.
6. Magnetic jar holders
If you have many small things taking up room in your cabinets and drawers and don't have extra space to hold more things, let's use a magnetic jar.
7. Magnetic hanger
If you are a neat freak and want everything in order, you'll love these modern magnetic clothes hangers. These hook-free hangers make it easier to organize your closet.
For more information, please visit https://www.stanfordmagnets.com/