10 Amazing Neodymium Magnets Applications
Magnetic Toy and Education (Be careful & Don't swallow any magnet)
1. Magnetic Pen
The POLAR Pen is a creation developed by designer Andrew Gardner. It's more than a pen. By modular design, this magnetic pen can transform into endless possibilities: Pen spinning, compasses, bullets, and so on.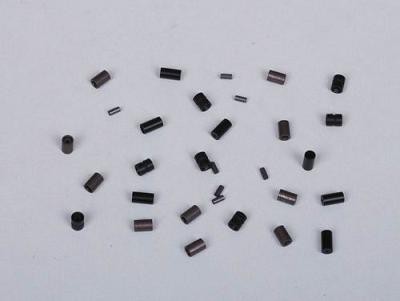 2. Magnetic kids fishing game
The fishing game is a classic game for kids which you can buy from any toy shop.
3. Magnetic charger cable
InCharge Bolt, the smallest keyring cable in the world, was designed by Lorenzo, Carlo, and Paolo.
4. Magnetic bike light
No longer worry that someone might steal your bike light. Lucetta magnetic bike light, designed by Pizzolorusso, can be attached and taken off in an instant. In addition, it can be placed wherever you want on your bike, and of course, it is super fun to use.
5. Magnetic container
No extra space in the junk drawers to organize your odds and ends? Let's create some with a permanent magnet and different containers, such as a water bottle and can.
6. Magnetic cosmetics board
If you have some cosmetics laying around on the table, a magnetic cosmetics board can help you out of this mess. It is vertical storage for makeup collections supported by rare earth magnets and iron plates.
7. Magnetic toy rack
It is such a time-consuming task of organizing the kids' rooms, especially when your kids have many toys and you don't have enough storage space.
8. Magnetic pin dish
Neodymium cup magnets can be used to store pins, paper clips, and needles.
9. Magnetic therapy
Have you ever heard about magnet therapy? It is a rare earth magnet application of the magnetic field of electromagnetic devices or permanent magnets to the body for purported health benefits. There are many related products in the market: such as magnetic underpants, magnetic bras, magnetic pillows, magnetic mattress pads, magnetic knee wraps, magnetic ankle wraps, magnetic wrist wraps, and back, and hip wraps.
Magnetic Storage
We all want our home to be well organized and tidy. Why not use some magnetic tools to help you?
10. Magnetic dutchman joint
Dutchman joint (also named dovetail key) is a type of woodwork joint used either to hold two or more wooden boards together or to keep two halves of a board that has already started to split from splitting further. With permanent magnet help, we can design a secret compartment to store power outlets or something else.