What's the Best Magnet for Magnet Fishing?
Fishing Magnets are made of a super-strong neodymium magnet encased inside a NicuNi plated steel cup. The neodymium magnet is bonded inside of the cup with adhesives. At the same time, the steel cup also protects the magnet from being damaged when frequently used. The eyebolt is provided for easy application but you can remove it and make and install your own hooks or eyebolts.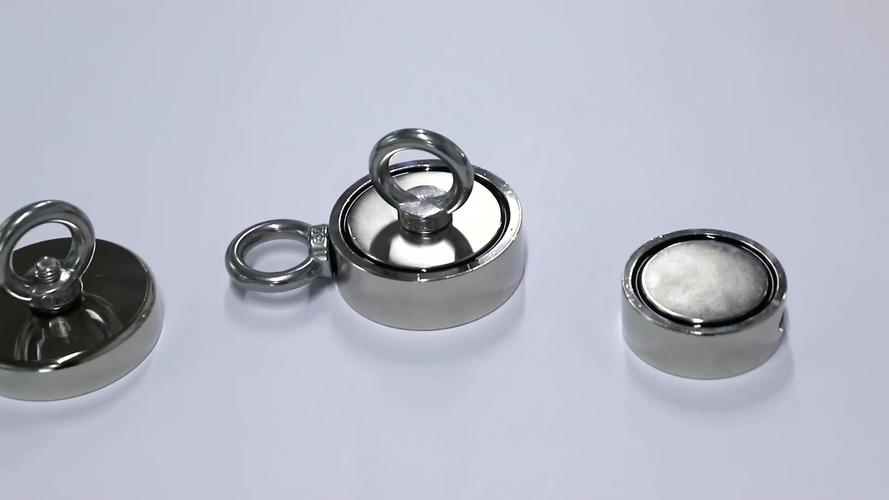 Magnet fishing uses a strong magnet to try and grab ferrous metal objects that are hidden or lost underwater. If you want to try grabbing something lost on the bottom of a lake, pond, or river, a magnet on a rope might do the trick.
Pot magnets with eyebolt are a very versatile product for hanging most things, we can attach them to the metal surfaces without marking, meanwhile, we can easily remove the eyebolt, generally, we can attract steel plates, hang pot plants, keys, hats, umbrellas, tools, lights, and paintings, etc., for the larger size of pot magnets, the very important application is magnet fishing, you can create its application, then try it, you will get full of surprises.
Hook magnets that allow you to use them at work or at home as well as in industry or for hobby and leisure. The magnet fishers we hear from seem to fall into two groups: Treasure Hunters and Tool Droppers. Treasure Hunters hope to find interesting things. Sometimes the found objects can be historically interesting.
Fishing Magnet used for Recovery Detecting Lifting Holding, Sea River diving treasure hunting, and so on .so you can select the magnet system that is right for your needs.
This fishing magnet has a strong magnetic force and small size, its strong magnetic force only concentrates on one side, and the other three sides almost do not have magnetic, this magnet isn't easy to break; its magnetic is 5 times stronger than the magnet of the same volume, its magnetic is permanent and has a long life.
For more information, please visit https://www.stanfordmagnets.com/